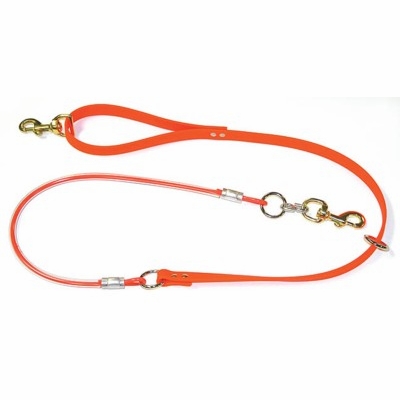 Zeta Cable Tree Lead for Dogs
Our Zeta Cable lead has 32 inches of durable Zeta material with 24 inches of coated steel cable enclosed in clear tubing.

This tree lead has a brass snap in the handle to allow the lead to be fastened around a tree or a post.

This lead is available in the colors Red, Blue or Orange.